Stephanie Schenck studied textile design at the Academy of Fine Arts in Zurich and after an experience in Berlin, in 2003 she moved to Italy where she designed fabrics for fashion for the Como textile district. In 2017 he opened the atelier in Milan which is the headquarters of the Schenck brand, with which he distributes his production.
Stephanie works on fabrics trying to associate their structure and tactility with narrative patterns capable of enhancing their character.
Thus a fairy-tale and dreamlike garden, populated by flamingos, flowers and forms of nature meets geometric patterns, building one of the distinctive features of Schenck's production.
Dimensions 40 x 40 x 15 cm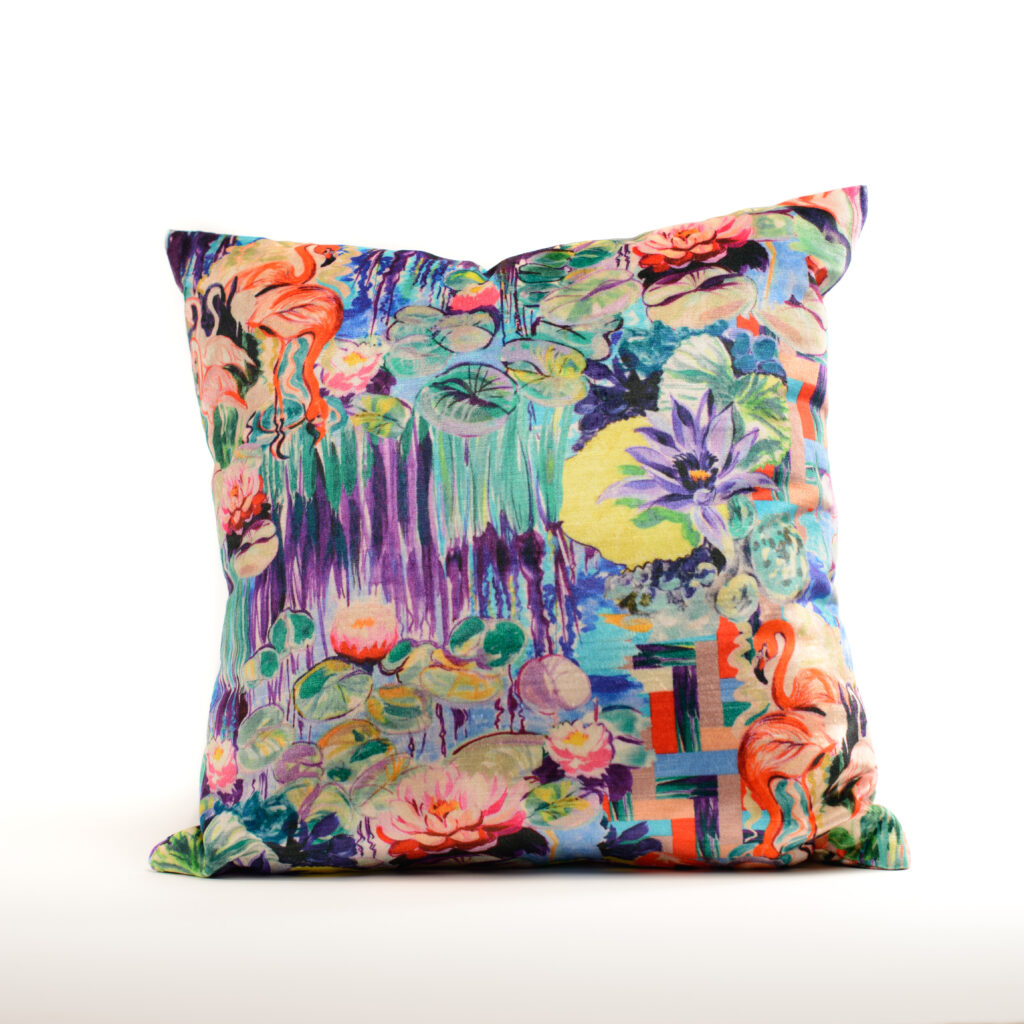 Chantal, pillow, velvet, 2022
---