—
Don't miss it! Special sale and authors in the gallery for the closing of the exhibition.
The collective "What is happiness (?)" leaves room for a new event, but before this happens we look forward to seeing you next Friday 3 November for an end-of-exhibition sale at truly special prices.
You will thus be able to have the unique objects that have struck you and that will make your home more beautiful, directly from the hands of the authors, with discounts of up to 60%.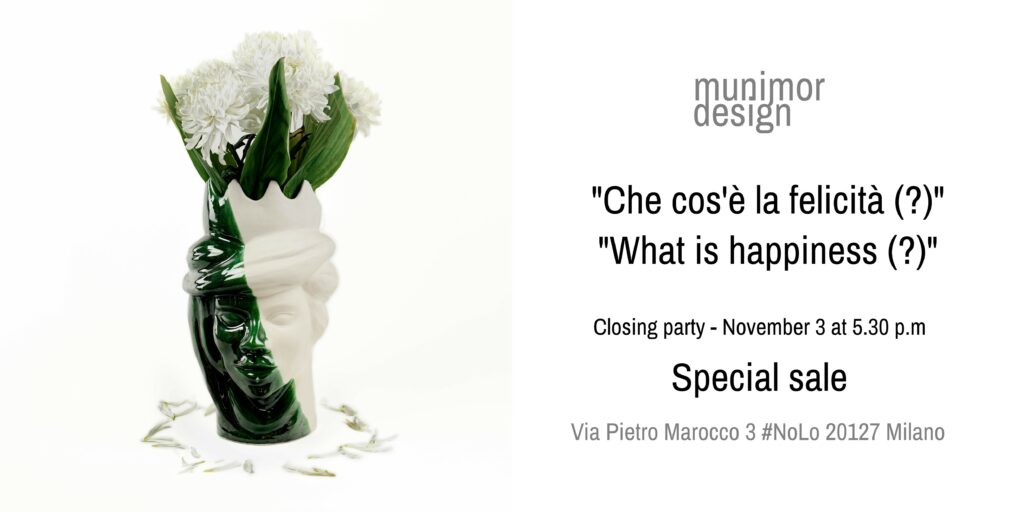 A toast will follow.